Basic violet 10 is supplied in light green flash small crystalline powder. It is soluble in water and alcohol with a strong fluorescence blue light red solution, easily soluble in soluble fiber element, slightly soluble in acetone.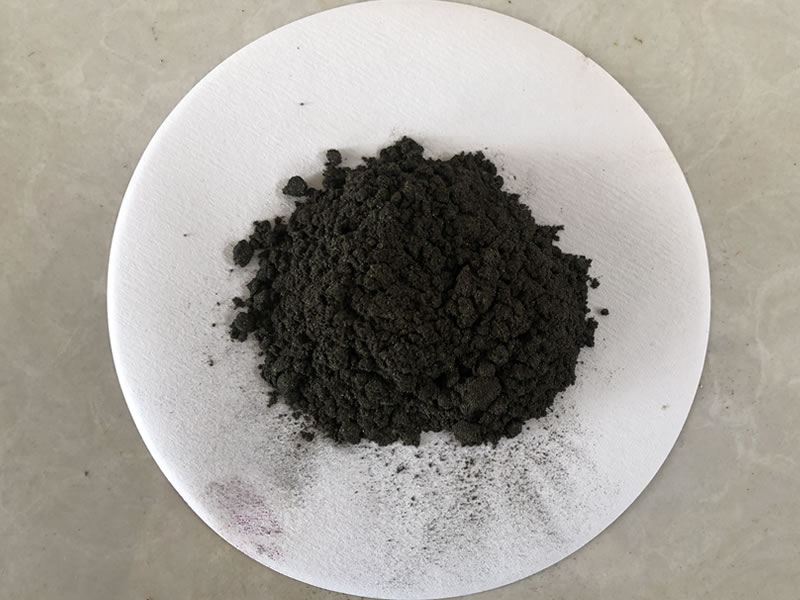 Rhodamine B basic violet 10 dye CAS NO 81-88-9
C.I. name: Basic violet 10
CAS No.: 81-88-9
Molecular formula: C28H31ClN2O3
Appearance: fluffy green shinning powder
Color: pink red color
PH: 3-4 (10g/l, H2O, 20℃)
Density: 0.79 g/mL at 20 °C
Flash point: 12 °C
Solubility: Water soluble
Molecular Weight: 479.01
Stability: Stable. Incompatible with strong oxidizing agents.
Packing: Normally packed in 25kgs fiber drum or iron drum or customized
Basic violet 10 powder
| | | |
| --- | --- | --- |
| Item | Standard | Test result |
| (Appearance ) | Green twinkling powder | as same as left |
| Color | Similar with standard | as same as left |
| Strength | 500%±3% | 500 |
| Moisture% | ≤1.0 | 0.89 |
| Insoluble matter % | ≤1.0 | 0.45 |
| Solubility | 8 | 8 |
Usage Instructions: Violet 10 is bright green small crystalline powder soluble in water and alcohol, soluble in solvent fiber, slightly soluble in acetone. Strong sulfuric acid for yellow brown, have intense green fluorescent, diluted by the large red after change to blue light red, and then into the orange; In citric acid for golden brown. Dyes to join sodium hydroxide solution for the roses red, after heating villas precipitation; Join the hydroelectric acid have green subtle crystallization precipitation. In acetic acid dye in silk, used for mordant dyeing cotton cloth dyeing tannin, mainly used for light wax paper, such as typing paper, which is used in the manufacturing of the color, printing ink, painterly dye, also can be used for hemp, straw and leather products color.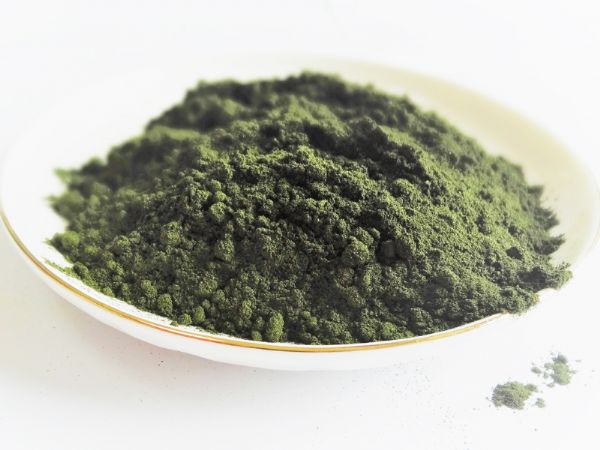 Synonyms: Rhodamine B, Basic rose red, Alkaline Peach (diluted post-trade name);
Basic Fluorescent Red 8B
Color Index No: C.I. Basic Violet 10(45170)
Molecular Structure: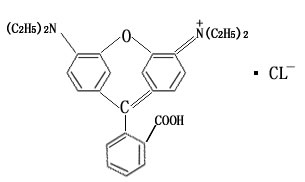 Quality Q/HG2-1465-80
Index Name

Indicators

Appearance
Strength
Shade
Impurities insoluble in water%
Fineness (through 20 mesh sieve residue content)%

Bright green flash crystalline powder
As the standard of 100 ± 3%
With the standard approximation
≤1
All through
Advantage and Disadvantages in Dying:
Basic violet dyes are used for dyeing acrylic, PH 2.5 ~ 5.5 when the shade stability and silk dyeing carried out in acetic acid solvent for tannin mordant dyeing of cotton fiber dyeing, color fastness is poor.